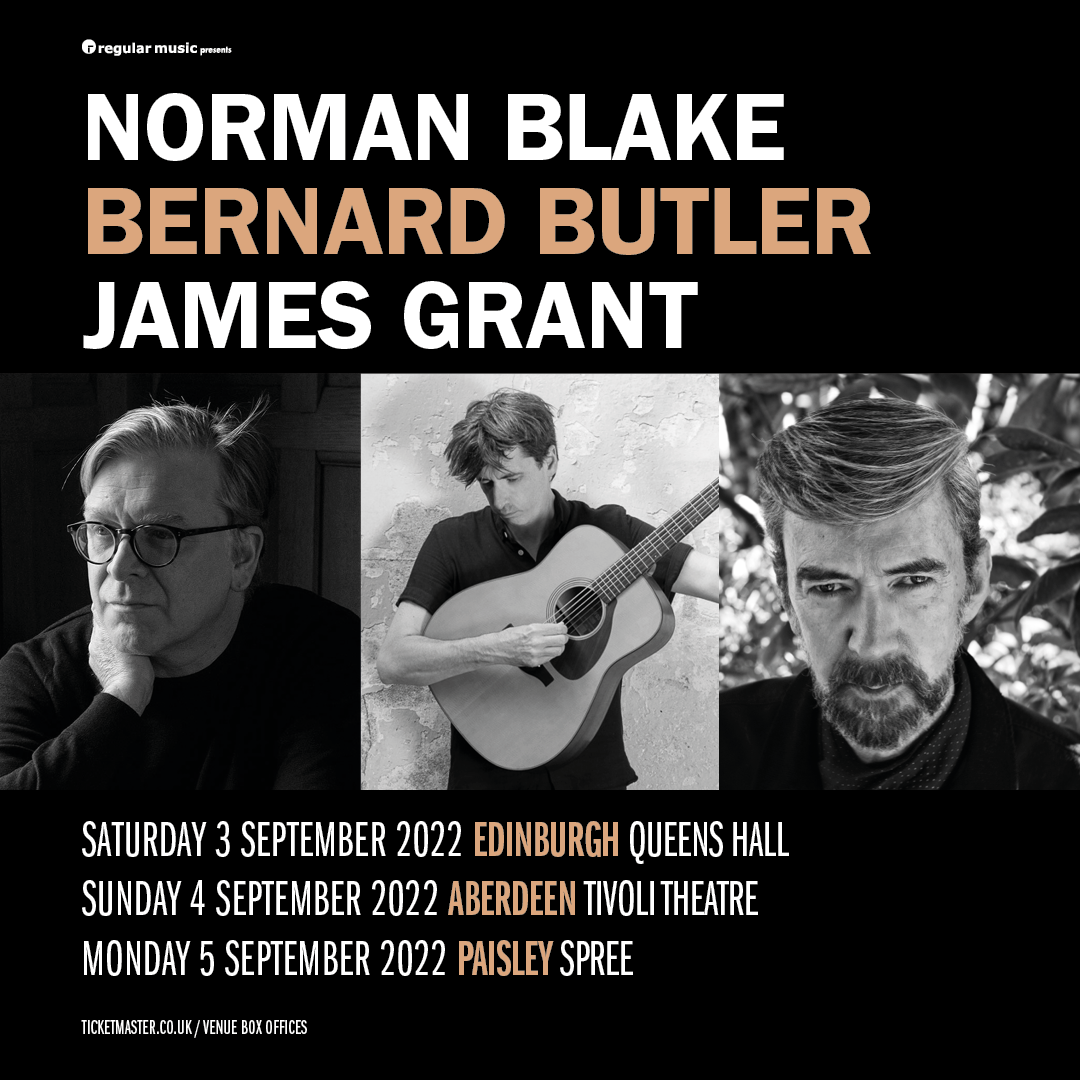 I will be playing some more shows in Scotland in September with Norman and James. 
Norman is of course the centrifugal force in TEENAGE FANCLUB,  and James known for his solo work and LOVE AND MONEY. 
We perform a selection of each others songs – and it's an arrant joy; each musician fronting one of their own songs in turn, with simpatico input from their co-players. There's a natural camaraderie and beautifully crafted tunes, filled with melody, harmony and impeccable guitar chops.
Tickets go onsale this Friday April 29th 10am.